We're proud of our role in shaping health care in Maryland. In the past 50 years, we've represented hospitals and hospital systems, long-term care facilities, home health and hospice agencies, academic medical centers, continuing care retirement communities, multi-specialty physician groups, and other tax-exempt and for-profit health care organizations.
Our lawyers also serve on a number of health care boards, including Mercy Health Services, Healthcare for the Homeless, and Johns Hopkins Medicine.
We can advise you in all aspects of health law, including:
Corporate matters and governance;
Corporate structuring, mergers, affiliations and joint ventures;
Corporate compliance programs, compliance reviews and investigations, education and training, and representation of clients before governmental agencies, including the HHS Office of Inspector General;
Hospital and physician relationships, including physician practice acquisitions, recruiting and employment, all in the context of the federal anti-kickback statute, Stark law, and state referral laws;
Health planning and licensure issues, including certificates of need;
Privacy issues under federal and state laws, including HIPAA;
Medical staff matters, including medical staff bylaws and hospital/medical staff relations and disputes;
Medicare, Medicaid, and payor reimbursement regulations and policies;
Financing of health facilities, including conventional loans, tax-exempt and taxable bond financing, and tax-exempt and taxable lease financing;
Tax issues specific to non-profit tax-exempt health care entities;
Human resource issues in the health care industry;
Real estate matters; and
Litigation and risk management.
Attorney Spotlight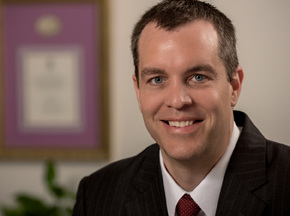 Brian T. Tucker
Partner
Brian is a litigator who focuses on complex commercial disputes and matters involving primarily educational and nonprofit organizations.
See All Health Law Attorneys