Our education law practice began in the 1960s, when we represented Loyola College (now Loyola University Maryland) and the schools of the Roman Catholic Archdiocese of Baltimore. Since then it has grown to include almost 100 private elementary and secondary schools, colleges, and universities throughout Maryland. We advise clients on a wide range of issues, including:
Student discipline and fair hearings;
Student disability and accommodation;
Misconduct investigations;
Campus safety and security, including Clery Act compliance;
Policy development, including records retention and alcohol policies;
Student handbooks;
Faculty tenure and promotion;
Corporate governance;
First Amendment;
Intellectual property;
Privacy and technology;
Title IX compliance;
Tax exemption;
Land use and construction, including construction and bond work; and
Charitable giving programs.
Attorney Spotlight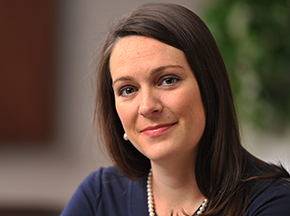 Hillary H. Arnaoutakis
Counsel
Hillary Arnaoutakis practices in Gallagher's Litigation Group in a wide variety of matters, including business disputes, employment, property management, and the defense of medical malpractice claims.
See All Education Attorneys