We're proud of our long relationships with our corporate clients, the result of our highly individualized approach. No matter your specific needs, you'll find our lawyers to be focused, efficient, and responsive.
Individual and corporate clients depend on us for counsel on mergers and acquisitions; joint venture arrangements; debt and equity financing; private placements; Securities and Exchange Act reporting obligations and compliance; executive and employee compensation; and general corporate and contract matters. We have experience in:
Private securities offerings, including preparation of private placement memoranda and related offering documents and compliance with SEC and Blue Sky requirements;
Formation and management of and investments by equity funds;
Angel and venture capital investments;
Corporate lending on behalf of banks and other institutional lenders;
Mergers, acquisitions, and dispositions of businesses and business entities;
Convertible debt, preferred stock, B-Notes, mezzanine debt, participating debt, and other conventional and unconventional debt structures;
Joint ventures and other co-investments;
Health care finance, including facilities, equipment, and operating capital;
Corporate and partnership tax advice, planning, and structuring;
Debt and equity restructuring and workouts;
Corporate governance and securities reporting and compliance;
Advising directors and shareholders on strategic, governmental, and compliance matters; and
Employee and executive equity and synthetic equity participation arrangements.
Attorney Spotlight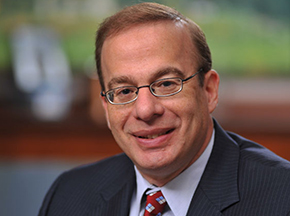 Kenneth S. Gross
Partner
A veteran lawyer with more than twenty years of experience working on affordable housing transactions, Ken Gross' experience spans both routine and complex transactions, including mixed-use and mixed-income developments, HOPE VI and other mixed finance projects, FHA-insured financing, and projects combining the low-income housing and rehabilitation tax credits.
See All Corporate and Corporate Finance Attorneys