Baltimore is a vibrant city that is home to wonderful neighborhoods, internationally renowned institutions, centers for education, interesting architecture, and a rich and diverse cultural landscape. It's a city with a distinct identity.
Baltimore is home to many leading universities such as Johns Hopkins University and School of Medicine, the Peabody Conservatory, and the Maryland Institute College of Art. The close proximity of these institutions, and others, to the heart of the city makes for what has been described as a remarkably dense population of individuals engaged in intellectual and artistic pursuits.
Home to the Baltimore Basilica, the first Catholic cathedral in the United States, the B&O Railroad, Fort McHenry, a wealth of monuments and other historical landmarks, including the nation's first Washington Monument, Baltimore is steeped in the celebrated history of our country. An exploration of the city, and surrounding areas, yields countless stories of those people, notable and obscure, whose lives have helped shape the greater narrative that is often used to illustrate the American experience.
The city's museums, nightlife, restaurants, national sports teams, and cultural institutions provide all of the benefit of living in a metropolitan area. Baltimore's close proximity to Washington D.C., Philadelphia, and New York enables its residents to experience the best of what the East Coast has to offer. But one of Baltimore's most important defining traits is a deep sense of community among those who make the city their home. Baltimore is a city of neighborhoods, where close-knit communities can thrive. Often described as a big city that feels like a small town, Baltimore is a place that welcomes new arrivals with open arms.
Attorney Spotlight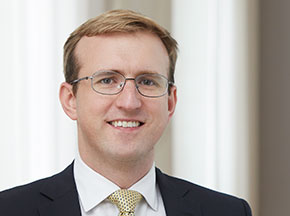 James D. Bragdon
Partner
James is an experienced litigator who specializes in civil disputes and risk management for Gallagher's real estate, health care, and non-profit clients.
See All Attorneys