We represent banks, institutional lenders, receivers, commercial landlords, municipalities, and others in:
Bankruptcy reorganization or liquidation of business entities, including the treatment of creditors under plans of reorganization;
Bankruptcy litigation concerning the avoidance of preferential transfers and liens, asset sales, and disputes about the valuation of collateral;
Claim allowance proceedings;
Claims by debtors, trustees, and receivers for fraudulent transfers;
Asset recovery and foreclosures;
Lender liability claims and other tort litigation arising out of insolvency; and
State law receivership cases.
Attorney Spotlight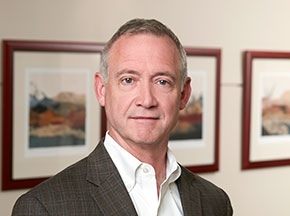 Peter E. Keith
Of Counsel
Peter has been a member of Gallagher Evelius & Jones LLP since 1989. He joined the firm following several years of public service, first as a white collar criminal prosecutor at the Attorney General's Office and then as trial counsel for the U.S. House of Representatives in an impeachment of a federal judge.
See All Creditors' Rights and Bankruptcy Attorneys