We represent banks, institutional lenders, receivers, commercial landlords, municipalities, and others in:
Bankruptcy reorganization or liquidation of business entities, including the treatment of creditors under plans of reorganization;
Bankruptcy litigation concerning the avoidance of preferential transfers and liens, asset sales, and disputes about the valuation of collateral;
Claim allowance proceedings;
Claims by debtors, trustees, and receivers for fraudulent transfers;
Asset recovery and foreclosures;
Lender liability claims and other tort litigation arising out of insolvency; and
State law receivership cases.
Attorney Spotlight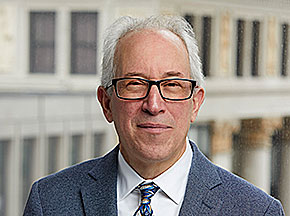 Philip F. Diamond
Partner
A member of Gallagher's Real Estate and Business Transactions group, Phil Diamond assists the firm's clients in renewable energy finance and development and in structured and public finance transactions, as well as in general corporate and contract matters. Phil has also worked closely with Gallagher's Litigation Group in health care administrative proceedings and in various workouts and settlements related mainly to corporate and public finance transactions.
See All Creditors' Rights and Bankruptcy Attorneys