8.1.2018
Gallagher attorneys have served as court-appointed receivers or as counsel to receivers in a series of matters over the years involving the U.S. Federal Trade Commission, the Securities Commission of Maryland, and the Maryland Attorney General's Office.  These matters reflect the firm's long-standing commitment to public service, our expertise in internal investigations and complex litigation, and our service to the government, the public and creditors in helping to remedy fraudulent activities. Our work as Receiver for Midway Industries is a key example of this commitment.
In July 2014, Gallagher attorney Peter Keith was appointed by the U.S. District Court for the District of Maryland to serve as Receiver of over 17 business entities sued by the U.S. Federal Trade Commission for engaging in fraudulent and deceptive sales practices.  The companies employed more than 150 telemarketers in Baltimore and two Florida locations, unlawfully tricking small businesses, non-profits and other organizations into purchasing light bulbs and cleaning solutions that were never ordered at exorbitant prices.
Over a period of more than four years, a team of Gallagher attorneys led by Mark Saudek investigated the business activities, shut down the businesses, secured and liquidated assets, pursued the wrongdoers and ultimately collected more than $11 million that has been distributed to the FTC in consumer redress funds that will be used to compensate victims of the fraud.  The criminal enterprise was one of the largest in Maryland history and led to nine criminal convictions, with the guilty defendants acknowledging participation in an eight-figure scheme to defraud.
Associated attorneys: Peter Keith, Mark Saudek, Brian Tucker, James Bragdon, Ella Aiken
Attorney Spotlight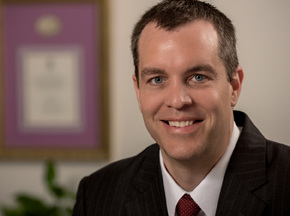 Brian T. Tucker
Partner
Brian is a litigator who focuses on complex commercial disputes and matters involving primarily educational and nonprofit organizations.
See All Attorneys