6.30.2018
The Center for Pregnancy Concerns is a Baltimore-based, private, nonprofit agency that helps pregnant women with counseling and support services. The Center does not perform abortions, or provide abortion referrals. In 2009, Baltimore City passed an Ordinance that would have forced the Center to post a "disclaimer" about the free services it provided.  After extensive discovery, legal briefing, and oral arguments, Gallagher won a final, unanimous ruling from the U.S. Court of Appeals for the Fourth Circuit, which struck down the Ordinance as unconstitutional.  This case received nationwide attention; dozens of interested parties filed amicus briefs in the Fourth Circuit and the media covered the case extensively, since it raised novel constitutional issues with widespread implications for free speech and religious freedom.
In 2010, a team of Gallagher litigators filed suit in federal district court on behalf of the Center, arguing the law violated its right to freedom of speech. The court agreed with the Center and struck down the Ordinance in 2011. The city appealed the ruling, which was affirmed by the Fourth Circuit, but the appellate court later vacated its decision and remanded the case for additional discovery after a hearing before the entire en banc court. After additional proceedings and multiple hearings, the district judge in 2016 again granted summary judgment in favor of the Center on free speech grounds.  Once again, the city appealed and in 2018, a unanimous panel of the Fourth Circuit affirmed the decision and ruled the city ordinance was unconstitutional because it forced "a politically and religiously motivated group to convey a message fundamentally at odds with its core belief and mission." In June 2018, the U.S. Supreme Court denied the city's petition for review of the decision. Gallagher then successfully negotiated a settlement of the Center's fee petition, through which the Center was paid $1.1 million in attorneys' fees.
Associated attorneys: David Kinkopf, Brian Tucker, Steve Metzger
Attorney Spotlight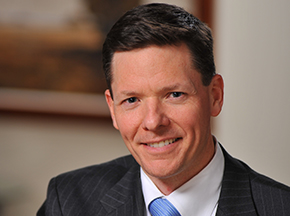 David W. Kinkopf
Partner
Dave Kinkopf is a litigator with extensive experience as lead counsel in disputes involving civil litigation, religious and nonprofit organizations, employment law, and land use.
See All Attorneys