7.25.2017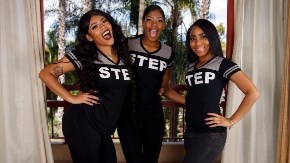 The Lethal Ladies of Baltimore will be getting the red carpet treatment tonight.
"Step," director Amanda Lipitz's by turns heartbreaking and exhilarating visit with the Baltimore Leadership School for Young Women's "Lethal Ladies" step team, is getting its local premiere at an invitation-only screening tonight at the Stavros Niarchos Foundation Parkway.
The documentary, which was picked up earlier this year by Fox Searchlight Pictures and goes into national release Aug. 4, follows the team as it prepares for a prestigious tournament in Bowie. Shot in the weeks following the unrest after the April 2015 death of Freddie Gray while in police custody, the film focuses on three team members as they try to simultaneously prepare for the competition and their impending graduation, which comes complete with the pressures of trying to get into college — pressures exacerbated by their familial struggles, the city's social unrest and scholastic performance that isn't always in line with their ambitions.
Tonight's red-carpet arrivals are set to begin at 5 p.m., with the movie starting at 6. Director Lipitz is scheduled to be on hand, along with the team's coach, Gari McIntyre, and the "Lethal Ladies" themselves. Mayor Catherine Pugh is also scheduled to make an appearance, along with Linda Jones, board chair of the Baltimore Leadership School for Young Women, and Brenda Rever, the school's founder. Linda Jones is Managing Partner of Gallagher Evelius & Jones.
Visit http://bsun.md/2tVYkL6 to see the advance trailer.
Attorney Spotlight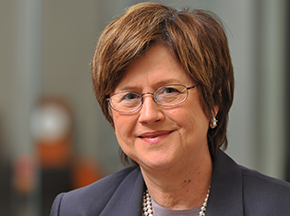 Linda H. Jones
Of Counsel
Linda Jones concentrates her practice exclusively in the area of health care law working primarily with hospitals and other health care institutions on a wide range of business and regulatory compliance matters.
See All Attorneys