8.8.2013
Best Lawyers® named Peter Keith as Trusts & Estates Litigation Lawyer of the Year in its 2013 Edition of Baltimore's Best Lawyers.
A fellow of the American College of Trial Lawyers, Peter handles high stakes litigation matters for our clients, including tax refund litigation and lawsuits to construe, wills and trusts, and breach of fiduciary duty and negligence claims involving financial matters.  Aside from his client work, Peter serves as an adjunct professor of law at the University of Maryland Francis King Carey School of Law, he chairs the Board of Trustees of the Baltimore Fire and Police Employees' Retirement System, and he serves on the boards of several non-profit organizations, including the Independent College Fund of Maryland and the Equal Justice Council, a support organization of the Maryland Legal Aid Bureau.
Attorney Spotlight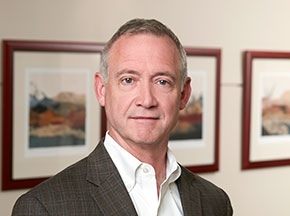 Peter E. Keith
Of Counsel
Peter has been a member of Gallagher Evelius & Jones LLP since 1989. He joined the firm following several years of public service, first as a white collar criminal prosecutor at the Attorney General's Office and then as trial counsel for the U.S. House of Representatives in an impeachment of a federal judge.
See All Attorneys