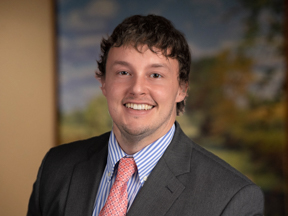 p: 410.347.1299
As the Facilities Manager at Gallagher Evelius & Jones, Jeff ensures the smooth day-to-day operations of the building, manages the set-up for firm events, and oversees a team that performs purchasing and file management.
He is also responsible for in-office construction projects and any workspace maintenance or enhancements.
Prior to joining the firm, Jeff worked as an operations supervisor at a family-owned business in Pennsylvania.
Beyond Gallagher
In his spare time, Jeff enjoys kayaking, visiting the beach, and attending Ravens games.
Print PDF
Background
Education
Frostburg State University, BS, 2009