5.5.2020
Leases
The economic effects of the COVID-19 pandemic have had a profound impact on the commercial leasing environment. Many retail and service-oriented businesses have been shuttered by governmental restrictions and social distancing mandates, and consumer demand in these sectors may remain tepid even as stay-at-home orders are relaxed. Standard force majeure clauses generally will not protect a tenant in this situation because they do not typically excuse the payment of rent (even if a government-imposed shutdown does otherwise qualify as a force majeure event). This follows in large measure from the fact that most landlords' loan documents do not allow for suspension of monthly payments if tenants experience a slowdown in receipts due to force majeure events.
As tenants remain unable to generate revenue while still accruing rent and other expenses, landlords should expect to be asked for rent relief. A tenant's business may be closed for months on end, or it may open on a limited basis or at reduced capacity, and each individual circumstance will inform the specifics of any rent deferment agreement.
Some considerations include:
How long will the force majeure event need to continue before rent relief is provided?
Will the rent relief be a total or partial abatement, or merely a permitted delay in payment?
Will the rent be repaid with interest and at what rate and over how many months?
Will the period of abatement be tacked on to the end of the lease term?
Increasingly, many jurisdictions are adopting legislation to guide these inquiries at a local level, and some have acted to preclude evictions or rent increases entirely during the state of pandemic emergency. Our team at Gallagher is well-informed on the latest local requirements in this area, and we stand ready to assist upon request.
In assessing requests for rent relief, landlords must also balance a desire for full occupancy and revenue with the reality that some level of forbearance may be necessary in many instances. To that end, landlords may require tenants to provide substantial financial information justifying any requested relief, and to disclose which, if any, governmental programs have been tapped to assist a tenant's business. Landlords may also request additional guaranties or security deposits in the form of cash or letters of credit.
As landlords and tenants with leases currently in place negotiate rent abatement and other matters arising due to the pandemic, they will likely amend these leases to document their agreements. Landlords in particular will need to examine their loan documents to determine what lender approval rights exist with respect to such amendments. In cases where a franchisee is the tenant, the franchisor may need to be consulted as well.
The current pandemic will also influence future lease negotiations. Many commercial leases contemplate the landlord and/or tenant performing substantial work on the leased premises in order to prepare it for use and occupancy. The timeline for this work is often tied to the commencement of the lease term, rent commencement, and other key benchmarks. Tenants, and, in particular circumstances, landlords, will need to ensure that their interests are protected if the construction is derailed due to closure of permitting offices, inability of inspectors to access the property, governmental stop-work orders, or other circumstances caused by COVID-19 – or a future force majeure event.
Loan Documents
 When negotiating loan documents, lenders and borrowers should attempt to mitigate their respective risks brought about by the COVID-19 pandemic. Lenders and borrowers should consider the following new provisions and potential revisions to form documents before entering into new loan documents:
Lenders may require a COVID-19 debt service coverage reserve to assure that borrowers will have adequate funds to pay principal and interest during periods that the pandemic affects cash flow. The reserve would be released upon borrower reaching a financial threshold, such as breakeven, and upon emergency declarations and shut-down orders ceasing for a certain period of time, such as ninety days.
To address a situation where the lender's inspector cannot adequately access or inspect the real estate collateral due to COVID-19 restrictions, the lender may allow for post-closing inspections. The lender may require the borrower to agree to make any repairs required by lender as a result of the inspections, and to establish a reserve to pay for such repairs.
Borrowers should review material adverse effect provisions and think about how COVID-19 may cause a default, and then endeavor to narrow the definition and/or carve out of the definition financial conditions caused by COVID-19 (or at least carve-out negative financial effects occurring over a certain limited period of time).
Borrowers should review financial covenants such as net worth, liquidity, DSCR and EBITDA and attempt to adjust them to prevent COVID-19 from causing a default. This may include the negotiation of a financial covenant holiday for a certain period of time.
Other provisions that borrowers should review and attempt to adjust if necessary include insolvency provisions, provisions requiring continued business operations, provisions prohibiting changes to business operations, and provisions requiring delivery of financial statements by a certain deadline.
For construction loans, borrowers should attempt to build in as many protections as possible to prevent a default due to the effects of COVID-19 on construction. Borrowers should attempt to broaden force majeure provisions to include items like inability to obtain permits, inability to obtain inspections, government-ordered shut-downs and inability to obtain building materials and the services of subcontractors due to travel restrictions. Borrowers should also attempt to increase the total amount of time that they are able take advantage of force majeure provisions.
For more information on these or other real estate topics impacted by COVID-19, please reach out to your regular Gallagher lawyer or contact:
Leasing: Ryan Potter, Saul Gilstein, or Martha Hylton.
Loans: Ben Rubin, Kevin Davidson, Kirsten Woelper, Mark Keener, or Matt Pirnot.
This client alert is for informational purposes and is not legal advice. The COVID-19 crisis has created a very fluid situation, in which changes to the law or related guidance can occur on a daily basis. Please contact your legal advisor for assistance before acting in relation to the subject of this client alert.
Attorney Spotlight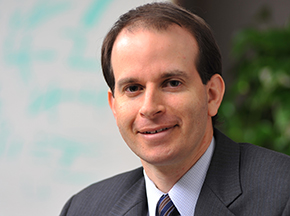 Benjamin J. Rubin
Partner
Ben Rubin is a transactions attorney who focuses on residential, commercial, and mixed-use real estate development projects. He advises developers and investors from land acquisition through development, construction, operation, and disposition. He works with clients on both market rate and affordable housing projects, including those financed with low-income housing tax credits. Ben also represents borrowers and lenders with respect to construction and permanent real estate financing, as well as non-real estate commercial loans.
See All Attorneys