7.25.2017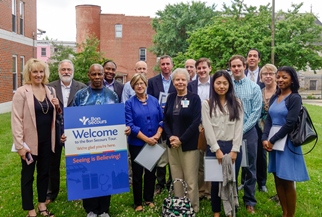 On June 6, 2017, attorneys and summer associates from Gallagher Evelius & Jones visited Bon Secours Health System for a "Seeing is Believing" tour of their west Baltimore campus. After a brief introduction by Bon Secours' Director of Mission Dr. Curtis Clark, the group boarded a van and visited the Bon Secours Emergency Department, New Hope Drug Treatment Center, and other sites. The tour concluded at the Community Works and Family Support Center, where physicians and staff provided moving testimonials about the services they provide to the community.
"We loved hearing the rich history of Bon Secours' work in the community going back over 100 years," explained Linda Jones, the firm's managing partner. "The tour was particularly valuable to our summer associates, who got to see the beneficial impact of the efforts of one of Gallagher's longstanding clients."
The Sisters of Bon Secours were founded in 1824 to respond to the needs of those who were sick and dying in Paris by providing health care to them in their homes. The first three Sisters of Bon Secours arrived in Baltimore, Maryland, in 1881, and established their first hospital in 1919. The Sisters formed Bon Secours Health System in 1983 to provide skilled, unified management and professional resources for all their health care operations while preserving their Catholic tradition of providing quality care to all, especially to those who are poor, sick and dying.
Attorney Spotlight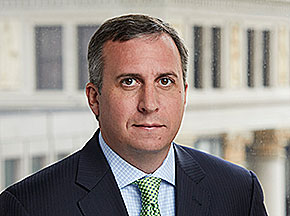 James C. Buck
Partner
As a member of the firm's health law group, James Buck advises health systems, hospitals, nursing homes, and other health care providers on a range of business and regulatory issues, including corporate governance and structure, physician recruitment and employment, the federal anti-kickback law, federal and state physician self-referral laws, the false claims act, licensing, and certification.
See All Attorneys