3.19.2020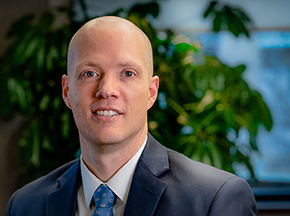 The law firm of Gallagher Evelius & Jones is pleased to announce that Aaron Pinegar has joined the firm's tax practice as a partner, effective March 1, 2020.
Aaron concentrates his practice on U.S. federal income tax planning and structuring for a wide range of business transactions, including mergers, acquisitions, divestitures, joint ventures, tax-free reorganizations, spin-offs, financings, restructurings and tax incentive transactions.
Prior to joining Gallagher, Aaron worked for more than a decade in the tax departments of several large national firms. He has helped clients to successfully close numerous transactions and joint ventures, from small acquisitions and dispositions for closely held businesses to multi-billion dollar transactions involving large public companies.
"We are excited to welcome Aaron to the firm," said Gallagher Managing Partner Tom Dame. "He is an extremely valuable addition to our tax practice, and a person of strong character. His deep knowledge and experience in tax law will be essential to our clients in a variety of matters."
Aaron has represented clients spanning a wide variety of industries, including real estate, health care, food, energy, technology, e-commerce, telecommunications, manufacturing, and retail.
In addition to his transactional work, Aaron has broad experience handling matters involving state and local tax issues, including sales, use, property and franchise taxes, and has represented clients in controversy matters before federal and state taxing authorities.
Aaron is a graduate of Columbia Law School, where he was a Harlan Fiske Stone Scholar. He received his undergraduate degree from Brigham Young University, where he graduated magna cum laude with a degree in mathematics. "I am very proud to join the partnership at Gallagher," Aaron said. "The lawyers at Gallagher not only provide first class legal services to their clients, but also use their time and talents to give back generously to the community. I'm excited to become part of the Gallagher team and contribute to those same objectives."
Attorney Spotlight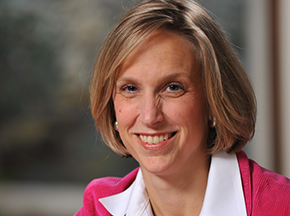 Kirsten Andrews Woelper
Partner
Kirsten Woelper is a member of Gallagher's Real Estate and Business Transactions Group.
See All Attorneys