3.28.2020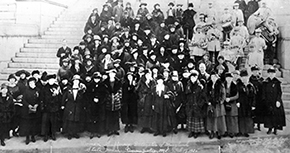 COVID-19 has, without a doubt, created a challenging climate in our nation.
While we are currently immersed in our own struggles of adapting to life under a pandemic, 100 years ago, the women of this nation were nearing the end of their own decades-long fight simply to have their voices heard. It was in 1920 that our nation celebrated the ratification of the 19th amendment, which guaranteed and protected women's right to vote.
This milestone in our nation's history was achieved through the hard work, perseverance, and intense activism of women of varying backgrounds.
In recognition and celebration of this historic anniversary, Gallagher Evelius & Jones has teamed up with Preservation Maryland to create BallotandBeyond.org, which showcases the remarkable lives of Maryland's women – past and present- in text, audio, and historic images. You will hear the stories of more than two dozen women, including historian Dr. Rosalyn Terborg-Penn, who chronicled the work of African American suffragists, and Judge Diana G. Motz, the first Maryland woman appointed to the U.S. Court of Appeals for the Fourth Circuit.
The ratification of the 19th Amendment was a momentous civil rights milestone in our nation. The lawyers and staff at Gallagher celebrate the 100th anniversary of this historic event, and we are proud to help showcase a few women who powerfully affected the course of history in Maryland and beyond.
As we close out Women's History Month, and as we come together as a nation to persevere through our current health crisis, we invite you to listen to some of the featured podcasts highlighting the struggles and achievements of these women.
Attorney Spotlight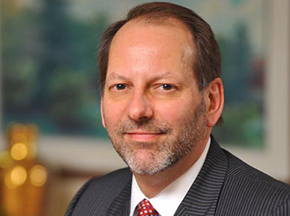 Mark P. Keener
Partner
Mark Keener represents developers, owners, investors, and lenders in residential, commercial, industrial, and mixed-use real estate development projects, from land acquisition through development, construction, leasing/sale, and disposition.
See All Attorneys