8.8.2013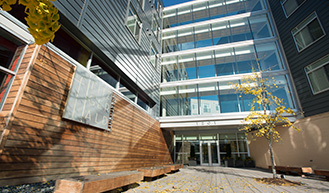 Gallagher is pleased to have represented long-time client The Bozzuto Group in the development of The Fitzgerald, a $75 million mixed-use development consisting of 280 residential apartments, 14,000 square feet of first floor retail space, and a 1,240-space parking garage. Amenities include a swimming pool, fitness center, and lounge.  The project is located at Bolton Yards in the midtown cultural district of Baltimore, adjacent to the University of Baltimore.
Among other contributions, Gallagher assisted in negotiating a 65-year ground lease between the Bozzuto Development Company and the University of Baltimore. With the ground lease secured, Gallagher helped negotiate a PILOT (payment in lieu of taxes) agreement between Bozzuto and the City of Baltimore. Through this public-private development partnership, the former parking lot that paid no tax will generate substantial revenue for the City of Baltimore over the course of the developer's 20 year lease.
The Fitzgerald's site was historically used for industrial purposes as a rail yard and a Goodyear tire retail facility.  Gallagher assisted Bozzuto in its participation in Maryland's Voluntary Cleanup Program that allows developers to remediate brownfields sites in exchange for certification against liabilities. Gallagher also helped to resolve a number of access and easement issues for this heavily traveled parcel.
The Fitzgerald is a significant addition to the University of Baltimore and the surrounding community.  It maintains a residential occupancy rate of over 90% and it hosts a full-range of amenities, including a conference center, parking garage and restaurant.  We are proud of the role we played in helping The Bozzuto Group to realize its vision.
Associated attorneys: Kirsten Woelper, Dave Raderman, Jessica Weston
Attorney Spotlight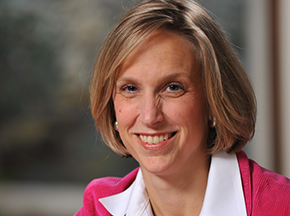 Kirsten Andrews Woelper
Partner
Kirsten Woelper is a member of Gallagher's Real Estate and Business Transactions Group.
See All Attorneys