3.30.2020
On March 27, 2020, President Trump signed the Coronavirus Aid, Relief, and Economic Security Act (the "CARES Act") into law.  The CARES Act is a roughly $2 trillion package that includes significant expansions in small business lending, unemployment insurance, tax relief to individuals and employers, health care measures, $500 billion in economic stabilization funds and other measures aimed at combating the COVID-19 health care and economic crisis.  Below is a general summary of select provisions of the CARES Act relating to health care.
Sequestration. The CARES Act suspends mandatory 2% Medicare sequestration cuts to hospitals and doctors until 2021.
Medicare Payments. The CARES Act (i) increases Medicare reimbursements by 20% for treating a patient with COVID-19 during the coronavirus emergency, (ii) postpones scheduled reductions in Medicare payments for durable medical equipment during the emergency period, (iii) postpones scheduled reductions in Medicare payments for clinical diagnostic laboratory tests from 2021 to 2022 (and delays an associated payment rate reporting requirement by one year), and (iv) expands the existing Medicare accelerated payment program, allowing qualified facilities to request up to a six-month advanced lump sum or periodic payment, for the emergency period.
Telehealth. The CARES Act lifts the requirement that telehealth providers have prior relationships with patients, enhances telehealth payment for federally qualified health and rural health centers, and allows hospice recertification to be conducted via telehealth during the emergency period.
Medicare Coverage. The CARES Act requires Medicare Part B to fully cover a COVID-19 vaccine without any cost-sharing. Furthermore, drug plans would have to allow Part D prescription drug beneficiaries to receive a 90-day supply of medication during the public health emergency.
Post-Acute Care. The CARES Act waives the Inpatient Rehabilitation Facility (IRF) 3-hour rule, which requires that a beneficiary be expected to participate in at least 3 hours of intensive rehabilitation at least 5 days per week to be admitted to an IRF. This waiver gives acute care hospitals flexibility, during the COVID-19 emergency period, to transfer patients out of their facilities and into alternative care settings in order to prioritize resources needed to treat COVID-19 cases.
The CARES Act also allows a Long Term Care Hospital (LTCH) to maintain its designation even if more than 50 percent of its cases are less intensive and temporarily pauses the current LTCH site-neutral payment methodology.
Disproportionate Share Hospital Cuts. The CARES Act delays until December 1, 2020 a scheduled reduction in Medicaid funding for disproportionate share hospitals, which have large numbers of low-income and uninsured patients.
Other Medicare and Medicaid Provisions. The CARES Act (i) allows physician assistants, nurse practitioners and other professionals to order home health services for Medicare beneficiaries, reducing delays and increasing beneficiary access to care in the safety of their home, (ii) allows state Medicaid programs to pay for direct support professionals to assist disabled individuals in the hospital to reduce length of stay and free up beds, and (iii) amends a section of the Families First Coronavirus Response CARES Act of 2020 (Public Law 116-127) to ensure that states are able to receive the Medicaid 6.2 percent FMAP increase.
Medical Supplies. The CARES Act makes permanent a provision in the second coronavirus response package extending liability immunity to manufacturers of respiratory protective devices, such as masks and ventilators, to incentivize production and distribution.
Drug and Device Shortages. The CARES Act requires manufacturers of drugs that are critical to public health during an emergency to notify the FDA of supply chain interruptions for active pharmaceutical ingredients. Device manufacturers would have to make similar disclosures.
Private Health Insurance Coverage for Testing and Vaccines. The CARES Act requires health insurers to reimburse providers for all coronavirus testing and related visits based on the cash price that the provider lists online, unless they have a previously negotiated rate or negotiate a new rate that's less than the cash price. Testing providers that don't list their prices online during the emergency are subject to a penalty of $300 per day. The CARES Act also expands the types of coronavirus lab tests that would have to be fully covered by insurance, including tests that haven't yet received an emergency use authorization from the FDA. Private health insurers are required to cover vaccines and other services intended to prevent COVID-19 without any cost-sharing.
Liability Protection. The CARES Act provides liability protections to health care professionals providing volunteer services during the coronavirus emergency.
This client alert is for informational purposes and is not legal advice. The COVID-19 crisis has created a very fluid situation, in which changes to the law or related guidance can occur on a daily basis. Please contact your legal advisor for assistance before acting in relation to the subject of this client alert.
For additional COVID-19 resources, please see COVID-19 Updates. 
Please reach out to members of the Gallagher Evelius & Jones COVID-19 Response Team: James Buck, Carl Jean-Baptiste, Mallory Regenbogen, and Ali Best. 
Attorney Spotlight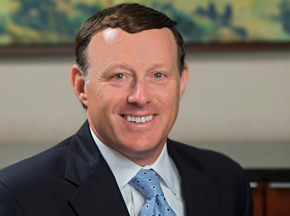 Mark S. Saudek
Partner
Mark Saudek handles a broad range of complex commercial litigation and general civil litigation in federal courts and administrative tribunals, as well as in the state courts for Maryland and the District of Columbia.
See All Attorneys