3.2.2018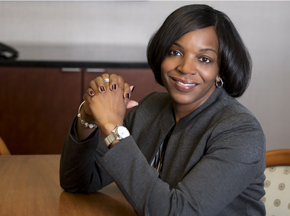 Camille Parker received the "Practitioner of the Year" award at the 43rd annual Scholarship & Awards Banquet held on March 2 by the Black Law Students Association (BLSA) of the University of Maryland Carey School of Law. The award is presented annually to a BLSA graduate who has demonstrated distinctive achievements and commitment to the profession of law.
Additionally, Gallagher Evelius & Jones LLP was one of four Baltimore law firms to receive the BLSA "Firm Diversity Award" at the event. The award is presented to an organization in the greater Baltimore area that promotes the recruitment and retention of minority attorneys.
Camille is a partner in Gallagher's Real Estate and Business Transactions Group, and in the Public Finance Group. She serves as Chair of the firm's Diversity and Inclusion Committee.  In addition to being a member of various Bar Associations, Camille is a member of the Board of Directors of the Women's Law Center of Maryland. She graduated from the University of Maryland Carey School of Law in 2000, with honors.
Attorney Spotlight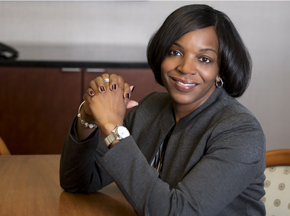 Camille A. Parker
Partner
A member of Gallagher's Commercial and Real Estate Lending Group, Camille represents lenders and business creditors in a full range of commercial financing transactions, including real estate, asset-based, and health care lending.
See All Attorneys