2.7.2020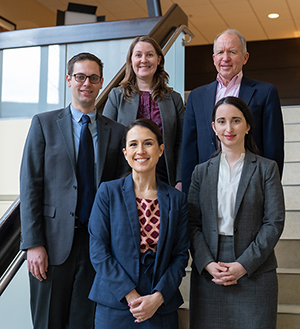 Courageous. Resilient. Truly Remarkable.
These are some of the words Gallagher lawyers use to describe their clients referred from the Tahirih Justice Center.
For about five years, Gallagher has partnered with Tahirih, a nonprofit organization committed to serving immigrant women and children fleeing violence. Tahirih relies on Gallagher lawyers and many others to team with their lawyers to provide pro bono help for women who, in addition to needing legal representation in immigration matters, have typically also been abused or victimized in some fashion.
Tahirih (pronounced TAH-heh-ray) selected Gallagher as the recipient of the Firm of the Year Award for 2019, which will be presented at Tahirih's Annual Gala on April 24. The award is presented to outstanding law firms that consistently demonstrate excellence and commitment to the protection of immigrant women and girls from violence.
"Your teams have gone above and beyond in providing client centered services," said Kristen Strain, Esq., executive director of the Baltimore Area Tahirih Justice Center. "The firm has taken great strides to create meaningful relationships with your clients and help them to establish a home in Baltimore after having undergone immense trauma."
Gallagher attorneys Ward B. Coe, Ella Aiken, Sarah Nyren, Meghan Casey, and Joseph Dugan have applied their legal knowledge and skills for Tahirih clients.
Challenging Work
Gallagher typically helps Tahirih clients apply for U visas and assists them with asylum claims. Tahirih provides the technical expertise on the process, and pro bono lawyers perform the work to achieve the results.
"The clients we are working with suffered very significant trauma in their home countries," Meghan Casey said, noting that one of the things Tahirih does well is to provide additional social services to clients, connecting them with food pantries, shelter and employment-related training.
Helping clients tell their stories to immigration authorities is challenging on several levels.
"There is the challenge of demonstrating empathy, but also explaining to the client that you need her to relive the worst moments of her life over and over again in a series of meetings," Ella Aiken explained.
"It's more than your typical client-attorney relationship," Meghan echoed. "You have to form a real relationship of trust with someone such that they feel comfortable communicating what happened to them, often many times, and oftentimes in excruciating detail so that we can then translate that into a filing with the court."
Who We are Helping and Why
Ward Coe, who has devoted his time and talent to pro bono work throughout his nearly 50-year career, said Tahirih clients are usually young, and as teenagers, they "have survived just unbelievable hardship and made it here somehow.
"The stories are incredible," he said.
Ella noted that lawyers have a responsibility to help those who can't afford counsel and should have representation.
"I believe there is a general duty as an attorney to do that, and this is certainly a worthy cause," she said. "In both of the cases I have handled, the women are so dedicated to their children and you see what they go through to make things better for them."
Ward echoes the difference having a qualified attorney can make.
"Study after study shows, particularly in complicated areas like immigration, individuals have an infinitesimal chance of winning if they're representing themselves, and if they get a good lawyer they have a better than 50% chance of winning," he said. "And that tells you that in a large number of cases, the wrong result is being reached simply because people don't have access to lawyers. The consequence is they get sent back to countries where they are often in great danger."
The work with Tahirih can be very personal for lawyers.
Meghan described a text from her young client that she received on Thanksgiving morning.
"It says, 'I hope you're doing well and your family. I wanted to wish you a Happy Thanksgiving. You've been so kind and incredibly humble. Thank you for giving me a reason to wake up in the morning and keep fighting and hope in life.'"
"We have very appreciative clients at the firm," Meghan said, "but considering what she's experienced and still to be so grateful and appreciative and humble is amazing."
Ward noted that from the beginning Gallagher has been known for its commitment to service in many different areas and different ways.
About the Tahirih Justice Center
Founded in 1997, the Tahirih Justice Center is a non-profit organization that supports courageous immigrant women and children who refuse to be victims of violence. They assist their clients—all of whom are eligible for humanitarian protections under United States law—to navigate the immigration system; achieve stable legal status; and access the information, tools, and resources they need to break out of poverty and build a pathway to self-sufficiency. They do this by providing holistic legal and social services at no cost, while elevating women's voices in courts, communities, and Congress.
Tahirih has offices in Baltimore, Greater DC, Atlanta, the San Francisco Bay Area, and Houston. To learn more, visit https://www.tahirih.org/.
Attorney Spotlight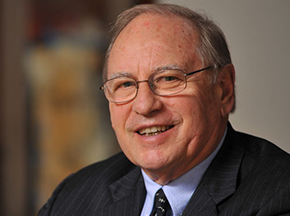 Richard O. Berndt
Senior Partner
Rick Berndt joined Gallagher after assisting the firm's founder, Francis X. Gallagher, at the Maryland Constitutional Convention in 1967.
See All Attorneys