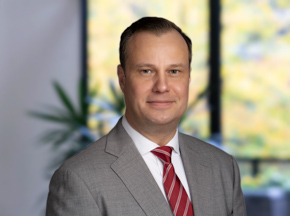 p: 410.347.1874
As a paralegal in Gallagher's Litigation Group, Paul assists attorneys in a wide variety of matters, ranging from commercial litigation to the defense of medical malpractice claims.
A former professional in the hospitality industry, Paul focuses on delivering an excellent client experience. His strong organizational skills enable him to handle multiple cases in varying stages of litigation, and to quickly and efficiently manage case documentation.
Prior to joining Gallagher, Paul served as a paralegal for a large, full-service firm.
Beyond Gallagher
When he is not assisting with client requests or filings, Paul enjoys reading, art projects, and experimenting in the kitchen with family recipes.
Print PDF