11.1.2017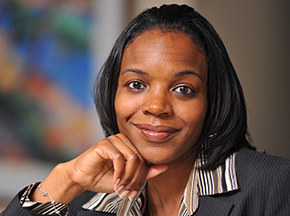 Gallagher is pleased to announce its participation in the University of Maryland Carey School of Law's Diversity and Inclusion Scholars Initiative. The program is a new effort designed to ensure that Maryland's legal community becomes more diverse and inclusive, and reflects the racial, ethnic, gender and religious diversity of our state, region and nation. Beginning in the fall of 2017, the program will offer financial and professional support annually to 11 high-achieving students who demonstrate a commitment to diversity. Gallagher is one of four Baltimore law firms providing funding and support for the initiative, as well as providing attorney representatives to serve on the advisory committee for the initiative.
"This is going to be a great program for the law school, and a wonderful opportunity for our lawyers to mentor these scholars," said Camille Parker, Chair of the firm's Diversity and Inclusion Committee and a graduate of Carey Law. "We will be able to provide leadership and guidance on the program, as well as work directly with the students to foster their development as law students and give them access to various legal opportunities."
Participating law firms will host networking events, facilitate mentorship programs, sponsor opportunities for the scholars to interact with the legal community, and provide skill-building opportunities for the 11 scholars. The firms will also participate in law school wide diversity programming, and seek ways to introduce and ingrain scholars into the Baltimore legal community.
The Diversity and Inclusion Scholars Initiative was highlighted in "Recognizing the Importance of Diversity and Inclusion" in the Fall 2017 issue of Carey Law Magazine. Click here to read the article.
Attorney Spotlight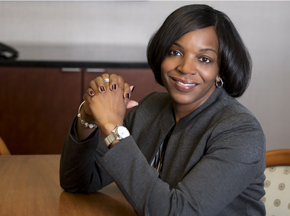 Camille A. Parker
Partner
A member of Gallagher's Commercial and Real Estate Lending Group, Camille represents lenders and business creditors in a full range of commercial financing transactions, including real estate, asset-based, and health care lending.
See All Attorneys