4.23.2015
Many of Gallagher's lawyers joined Beatty Development Group, business leaders, and government officials in celebration of the Harbor Point groundbreaking on February 25, 2015.  Located between Harbor East and Fells Point, the 27-acre waterfront property known as Harbor Point will bring enormous growth to the area over the next 10 years. Upon completion, the site is expected to include 1,000 apartments, 200,000 square feet of retail, 1.6 million square feet of office space and 9.5 acres of open space.  Harbor Point is Baltimore's largest undeveloped waterfront site.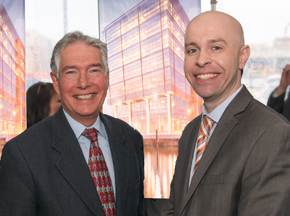 For Gallagher, the celebration marked the culmination of years of work by many attorneys with Beatty Development and its predecessors.  The work included initially gaining site control through a participating ground lease on a brownfield site and negotiating construction protocols that were consistent with the environmentally sensitive nature of the site and the remediation plan that had been put in place.  Over time, Gallagher worked on the ultimate ability of the developer to buy the site in fee simple in order to facilitate development.  The firm then helped to reconfigure the legal parcels on the site, including street closings, new streets and the imposition of a land condominium.  As part of this process, the firm helped the developer navigate a wide variety of zoning and land use issues.  The firm also assisted the client with tax increment financing ("TIF"), payments in lieu of taxes ("PILOT") and other economic arrangements.  Lastly, Gallagher lawyers represented the developer with respect to the typical legal needs for real estate development, including the negotiation of construction, architectural and other professional contracts, construction financing, a joint venture agreement, and the admission of an equity partner.
At approximately the same time as the fee simple closing on the air rights, Gallagher lawyers also helped the developer sell an office building built on an adjacent site.  The sale required extensive legal coordination with the development of the primary brownfield site because of related environmental issues, interdependent parking arrangements, and other interrelated legal matters.
Attorney Spotlight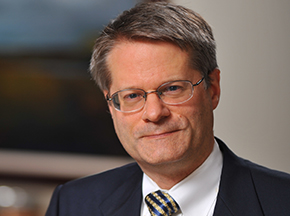 Donald P. Zeithaml, Jr.
Partner
A member of Gallagher's Real Estate and Business Transactions group, Don Zeithaml represents clients in stock and asset acquisitions and dispositions of businesses in transactions ranging from $4 million to $350 million.
See All Attorneys