1.16.2020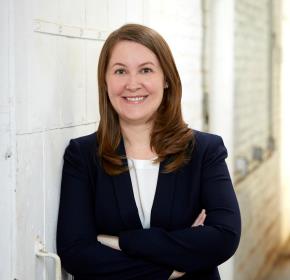 The law firm of Gallagher Evelius & Jones is pleased to announce that Meghan Casey has been named partner, effective January 1, 2020.
Meghan is a member of Gallagher's Litigation Group, advising and representing individuals and educational, non-profit, religious, and commercial clients in civil disputes in federal and state courts and administrative proceedings. She joined the firm following several years of government service, first as Deputy Legal Counsel in the Maryland Governor's Office, and then as an Assistant Attorney General in the Civil Litigation Division of the Maryland Attorney General's Office.
Meghan engages in pro bono work for the firm through her service to the Tahirih Justice Center, and is active in several community organizations. She is a member of the board of trustees of the Baltimore Design School, serves on the board of directors of The Intersection, and volunteers as a mentor with the CollegeBound Foundation. She was recently named one of 2019's "Leading Women" by The Daily Record.
"Meghan has distinguished herself as an outstanding lawyer and a strong leader," said Tom Dame, managing partner. "She is completely dedicated to helping clients solve problems and achieve their goals, and she exemplifies the firm's commitment to community service. We are very pleased to welcome Meghan as a partner and we look forward to serving clients with her for many years to come."
Meghan is a graduate of the University of Virginia School of Law, Order of the Coif. She received her undergraduate degree from Yale University, where she was elected to Phi Beta Kappa. After graduating from law school, Meghan served as a judicial clerk to the Honorable J. Frederick Motz, U.S. District Court for the District of Maryland and the Honorable Norman H. Stahl, U.S. Court of Appeals for the First Circuit.
Prior to attending law school, Meghan served as a Teach for America Corps Member in Houston, Texas, and was named Teacher of the Year for her school in 2004.
She is a member of the Maryland State Bar Association, the Bar Association of Baltimore City, and the American Bar Association.
"It is a privilege to join the partnership at Gallagher," Meghan said. "Gallagher is a place where people care not just about the quality of the work we do, but also its impact. It's a place where we genuinely care about our clients and the mission that they serve, and where we care about our city and our responsibility to the community. It's what makes Gallagher exceptional, and it's what makes me proud to be a part of the firm."
Attorney Spotlight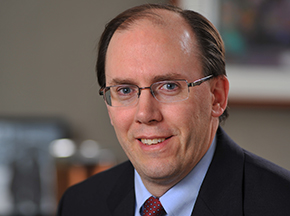 Matthew W. Oakey
Partner
Matt Oakey is a member of Gallagher's Real Estate and Business Transactions Group.
See All Attorneys