8.26.2015
David Sommer has been elected Chairperson of the Baltimore Chapter of the Bankruptcy Bar Association for the District of Maryland. As Chairperson, he also will serve as a member of the Board of Directors of the Association.
The Bankruptcy Bar Association for the District of Maryland is comprised of attorneys admitted to practice before the United States District Court for the District of Maryland who concentrate in or have a strong interest in bankruptcy law.  The Association has over 240 members across Chapters in Baltimore and Greenbelt.
David Sommer concentrates his practice on representing lenders, receivers, real estate investors, health care institutions, municipalities, and other for-profit and not-for-profit organizations. David helps clients resolve business disputes through bankruptcy, litigation, and negotiation. He devotes his practice to guiding clients through loan workouts, recovery of collateral and assets, bankruptcy litigation, and other financial disputes.
Attorney Spotlight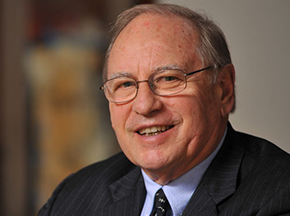 Richard O. Berndt
Senior Partner
Rick Berndt joined Gallagher after assisting the firm's founder, Francis X. Gallagher, at the Maryland Constitutional Convention in 1967.
See All Attorneys