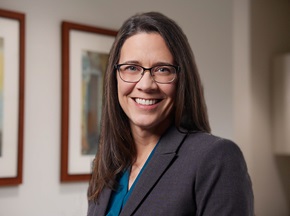 p: 410.347.1299
Amy is a member of Gallagher's Real Estate and Business Transactions Group, where she represents lenders, real estate developers, equity investors, health systems, universities, retail tenants, and others in diverse contexts.
An attorney with more than 20 years of experience, Amy has practiced with Am Law 100 firms, working with a variety of national clients on high-profile projects, including professional sports venues. Most recently, she served as in-house senior counsel for a well-known Texas convenience store chain, helping shape its regional expansion through the acquisition of land and development of travel centers. Amy's in-house experience gives her insight into client needs and a sensitivity to the importance of responsive and cost-effective legal representation. Additionally, she has day-to-day experience working with all members of a fast-paced, multi-state development team.
Beyond Gallagher
When she is not helping clients navigate their latest projects, Amy spends time sailing with her husband, playing trivia (she was once a Jeopardy contestant), and following Houston sports teams. She also enjoys traversing the U.S.—from the east coast to Hawaii, and points in between—visiting her college-aged children.
Print PDF
Background
Area(s) of Practice
Bar Admissions
Bar and Professional Memberships